Just as many thought, Ted Cruz followed through with his nasty and divisive ambush last night. His speech started out good enough, although his droning on and on makes one want to scream "shut up and finish up".
Then at the end of his speech came the ambush. He did not endorse Trump and told people to vote their conscience. Vote for the ticket up and down on the candidates you think will support freedom. (paraphrased)
I don't think in my life time I've ever seen this kind of selfish, petty and destructive act last night.
He has no love for this country or the people. To tell people to vote their conscience he basically said, "give the election away to Hillary Clinton and in 2020 I'll be back to run for president and we can throw her out".
That's been tried before and how well did that work? It didn't and it gave us 8 miserable years of Obama.
I would like to tell him that his aspirations to be the next president are gone. He committed political suicide last night. Towards the end of his run in this campaign a lot of people who supported Cruz turned against him and voted for Trump. They said they were disgusted with Cruz's dirty tricks and constant lies.
If there are conservatives who are going to not vote and allow Hillary Clinton to win, I blame them for what happens to our country afterwards. And there may not be any future elections if she is chosen to be president.
After the Convention closed, a reporter on C-span talked to some delegates from Texas. Surprisingly they were not happy with what Cruz had done. One woman said she now questions Cruz's claim of being a man of God after what he did. She also said she sees no political future for Cruz in Texas.
On Twitter, the percentage of people who thought Cruz made a huge mistake was about 90%. He got hammered over and over. He also gave fodder to the left to continue their attacks on the Republican convention as being a train wreck. The left likes to eat that up and repeat it over again. We know it's not true, but we have a leftist media who feeds on anything they can to denigrate conservatives. 
Here a just a few of the tweets that were hammering Cruz last night. Most tweets were similar to the ones I am posting.
Thank God Lyin' Ted Cruz didn't win nomination. Imagine another self-serving globalist politician in WH. #RNCinCLE

I'm surprised Ted Cruz didn't douse himself in gasoline and strike a match. Oh, wait. He did. #PoliticalSuicide
Guess what? The Melania story is over. Ted Cruz asshattery is now THE STORY.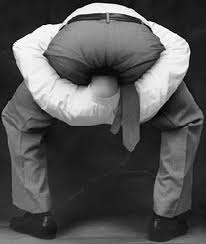 Trish Retweeted Wayne Allyn Root
Ted Cruz is a spiteful petty vindictive little man. I humbly ask president Trump to Deport Cruz! #DeporTED
Trish added,
GOP Delegates Turn on Ted Cruz: Sen. Ted Cruz (R-TX) was dramatically booed by the majority of…
http://bit.ly/2a1GHmu  #wtp2010 #tcot
@ Ted Cruz committed the single stupidest political act in GOP history. Breathtaking arrogance.
Ted Cruz ruined it for himself a self Saboteur he's a choker he lies he will never ever be in the White House. Ted Cruz go back to Canada
Ted's just punishment was being booed off the stage while other delegates shouted Trump, Trump, Trump.